Brimming with sweet nostalgia, Stephanie and Antony decided to come all the way from USA to tie the knot in Corfu, Greece, where their roots began to grow.
No wonder why, since this Ionian gem promises to leave one spellbound by its azure waters and its seas of olive trees. 
A summer wedding in Corfu calls for an all-white look, which was strikingly pulled together by Christos Rizos when it comes to florals: minimal, yet resplendent installations matched perfectly the bridal bouquet, while accentuating the exquisite wedding gown by Anomalie.
The white flower embroidery uniquely adds texture to this off-the-shoulder, silhouette dress, while a dramatic train finishes the look.
Love Me Do evoked the wedding's romantic impetuosity, with florid calligraphy applied on stationery, with an inevitably charming pop of colour – harmoniously matching the picture, our master planner, Corfu Wedding Planner painted on the reception venue. By making the most out of the couple's unique nuances and the effortlessly glam summer aesthetics, she orchestrated a splendid composition of island elements and details.
Pazuzu, with its spectacular coastal view of the sunset was the ideal frame for the evening of celebration that followed. Throughout the tablescape design, flower runners in a voluptuous magenta color stood in contrast with the overall neutral palette of the scenery.

Lastly, a five-tier naked cake was created by Cake Boutique Corfu, and fused the summery set up with its ornate touches of fresh fruit.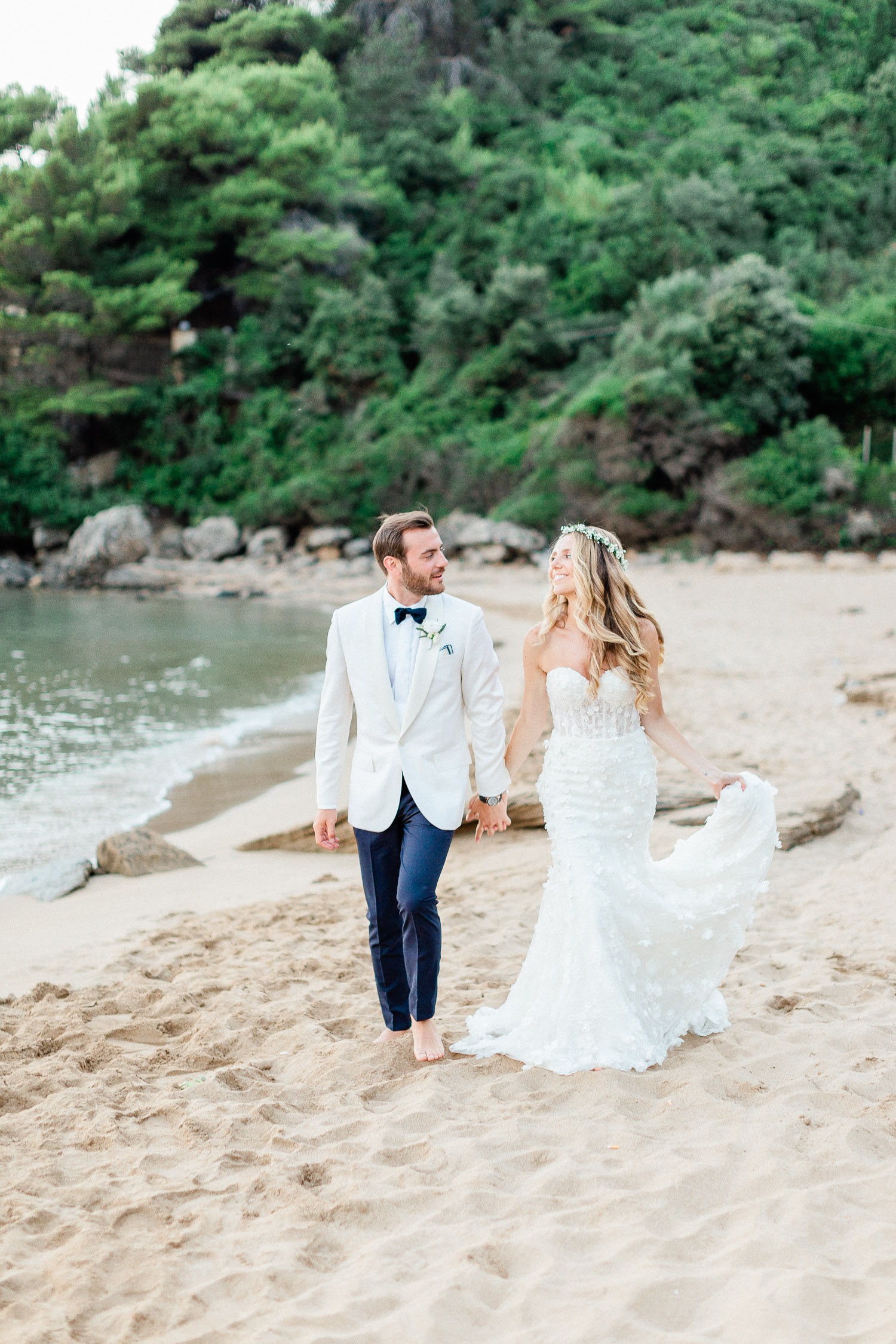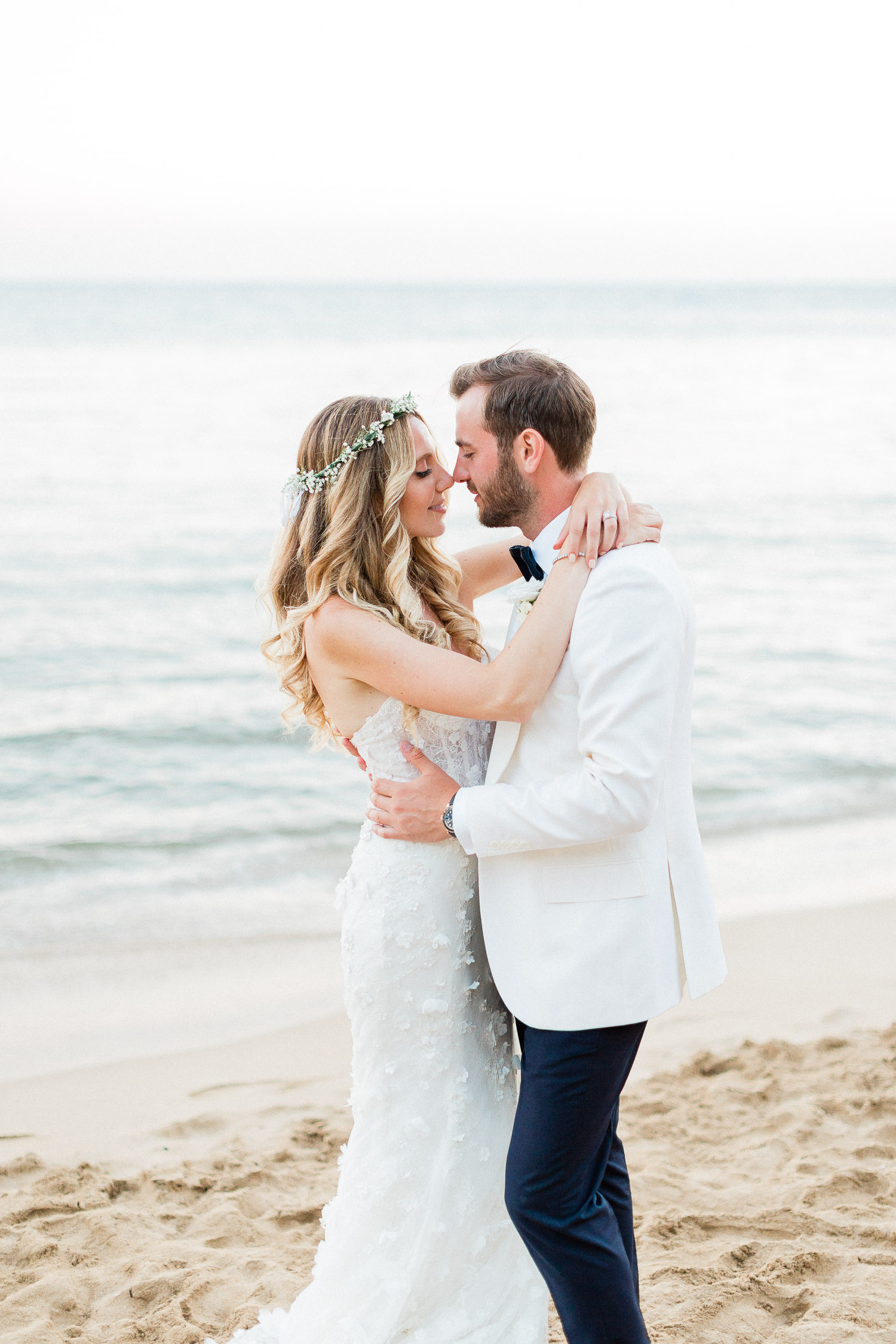 Vendors
Wedding planning & styling: Corfu Wedding Planner
Flowers design: Christos Rizos
Stationary: Love Me Do
Venue: Pazuzu
Bridal dress: Anomalie
Bridal shoes: Manolo Blahnik
Photography: Aristotelis Fakiolas